OneInSix.org
About the One-In-Six Fund, an Akron Community Foundation Fund
About the One-In-Six Fund, an Akron Community Foundation Fund
About the One-In-Six Fund, an Akron Community Foundation Fund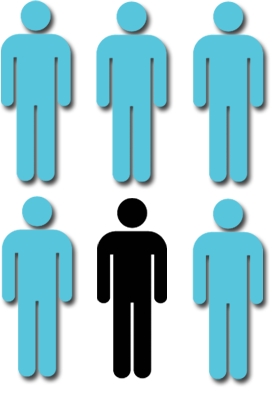 I was always stalwart, aggressive, strong, physically and emotionally tolerant of anything that came my way. But now my wonderful life, my wife, my two boys, my work, my normal routine, my future plans were forever changed by this disease.

The late J. Bruce Hunsicker, from a December 2004 blog post titled "The waiting room. . ."December 2004

That's when Bruce, a successful 50-year-old attorney with seemingly everything right in his life, learned he had inoperable, metastasized prostate cancer.
In the months that followed, Bruce and wife Laura did what you'd expect. They went to doctors near and far, seeking treatment that might defy the grim outlook. Yet doctor after doctor added to their despair. Recalls Laura: "Everywhere we went, it was pretty much 'This is it. Sit down and take it.'"

That was until the Hunsickers met Dr. Samuel Denmeade of Johns Hopkins Oncology Center, where they learned of a clinical trial in progress at the time that might benefit Bruce. While it was too late for Bruce to join the Johns Hopkins trial, Dr. Denmeade agreed to work with Bruce's Akron oncologist, Mehool Patel, so Bruce could have the same treatment as those in the trial.

Laura remains grateful to Dr. Patel for all the extra effort that this entailed. For Dr. Patel, it was not just a matter of coordinating care with Dr. Denmeade, but also with also with Dr. Charles "Snuffy" Myers of Earlysville, Virginia, and Dr. Michael Dattoli of the Dattoli Cancer Center in Sarasota, Florida.

The good news: Bruce lived five more years, and enjoyed a high quality of life for the most part. Laura believes the treatment indeed extended his life.
"Things are better now in terms of treatment,'' says Laura. "But there is still a long way to go."

Today The One-in-Six Fund exists with the mission of advancing the work ahead -- both through heightened awareness of prostate-cancer risk among men in Bruce's hometown, and through the early-stage funding of research that otherwise might not move forward.

During his illness, Bruce established One-in-Six and began raising funds through appeals and local events. Because Bruce was the kind of guy who wielded influence on the strength of his personality, people throughout the Akron community responded generously to his invitations to support the Foundation. On October 31, 2009, the day of the final One-in-Six fundraiser that Bruce could attend, the Mayor of Akron declared "J. Bruce Hunsicker Day" in the city of Akron to honor the work he did.

Bruce would be proud of the progress since his death, as positive results are emerging out of clinical trials and prostate cancer vaccine research supported by One-in-Six.

In addition, One-in-Six continues to build awareness in the Akron community on the risks of prostate cancer and the value of early detection. As part of an ongoing awareness campaign, One-in-Six offers free PSA testing to men in the Akron area.

With a volunteer staff led by Laura Hunsicker, the Foundation devotes 100 percent of its resources to research and education. The mission is really about hope, as defined by Bruce's example and his unwavering belief in one day finding a cure.

In Bruce's words. . .

"The message of this entry is one of hope. I am as optimistic now as I ever have been. I believe we have significantly reduced a tumor burden so that my body's natural defenses can take over much of the fight against the remaining cancer. Am I out of the woods? Do I still have prostate cancer? Will I make it past five years, ten years, 15 years? I don't know the answers to any of those questions. All I know is that I am doing pretty darn well right now. I love life and I love each day added to my life. I have done and will continue to do everything I can do to battle this disease. It is my hope that The One-in-Six Foundation will inspire others to do the same whether they are dealing with prostate cancer, breast cancer or any other kind of cancer." - From a March 2007 blog post following encouraging news from a scan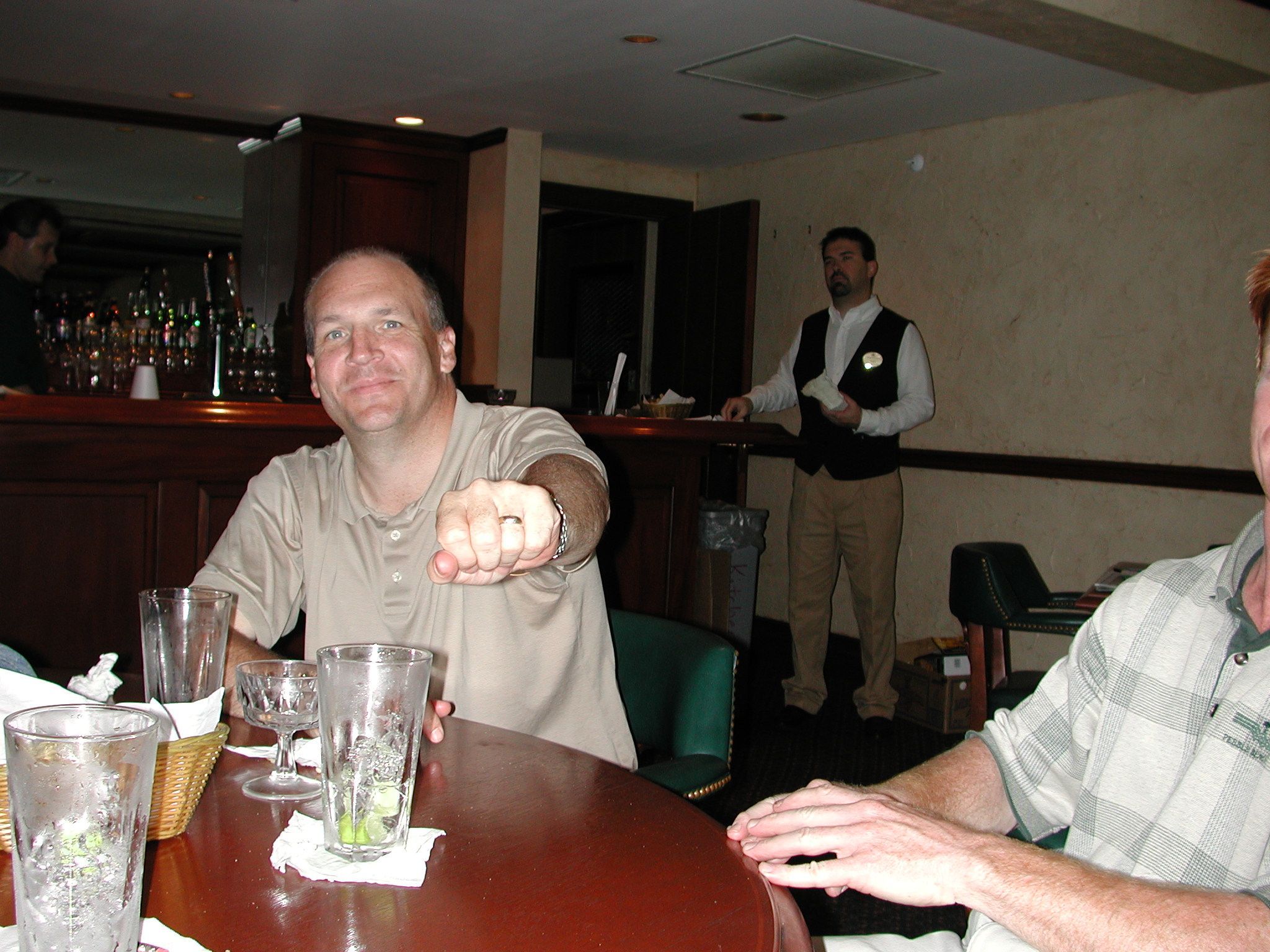 About Bruce

J. Bruce Hunsicker had an infectious laugh, a wide circle of friends and he loved shooting and model trains. Above all, he loved his wife Laura and their sons, Grant and Steven.

In sum, Bruce had a big personality. And a big career. And a full life.

A graduate of The Ohio State University and The University of Akron School of Law, Bruce practiced corporate and real estate law at the Vorys, Sater office in Akron.

In local civic activities, he served as chairman of the board of the YMCA and was a graduate of the Leadership Akron program.

The legacy he leaves in The One-in-Six Fund appropriately defines Bruce's character as someone who, at the worst of times, could turn his attention to the positive, proactive work of improving outcomes of others facing similar circumstances.

Unknown to him at the time he organized the Fund, Bruce's own father -- Oscar A. Hunsicker, Jr. -- would be among the future victims of prostate cancer. The elder Mr. Hunsicker died at age 87 in June 2010.

Bruce died at age 55 years on March 10, 2010. Laura, Grant and Steven continue their commitment to the Foundation that honors his journey.