One-in-Six Foundation Seeds Study that Gains International Attention
One-in-Six Foundation Seeds Study that Gains International Attention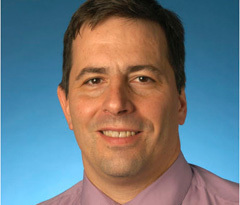 One-in-Six Foundation Seeds Study that Gains International Attention

To understand the impact of the The One-in-Six Fund, an Akron Community Foundation Fund as a focused, niche philanthropy, consider the first part of a clinical trial completed just this year by Dr. Samuel Denmeade, Professor of Oncology at the Johns Hopkins Oncology Center.

Dr. Denmeade had long been puzzled by the fact that when some prostate cancer cells are exposed to testosterone, instead of helping them grow better, it causes the cells to die. He wanted to test this concept in patients with hormone resistant prostate cancer. However, due to the counterintuitive nature of the idea, he was unable to get grants or funding support from pharmaceutical companies.

Today the concept shows exciting promise -- and it's because of One-in-Six Foundation support that the initial clinical trials could move forward.

In the initial phase of his study, Dr. Denmeade examined the effect of testosterone in the treatment of 14 men with prostate cancer whose disease began worsening while on standard hormone therapy. Half of the men have had a great response to testosterone therapy with big drops in PSA levels. Three men were on treatment for a year or longer.

Word is now spreading about the early findings, so what at first seemed paradoxical is generating new hope. Already Dr. Denmeade has been invited to present his results at international meetings in Crete and Munich and at a prostate cancer meeting in Florida. His findings are included in a recently published book chapter on the use of testosterone in human disease (Testosterone 4th Edition) and in a published paper describing the basic research behind the idea.

What's "really amazing," notes Dr. Denmeade, is that six of the men who were treated in the trial succeeded in reaching the benchmark goal of a 50% decrease in PSA levels.

As originally planned, Dr. Denmeade set out to measure the effects of three months of treatment with testosterone combined with a drug called etoposide.

"To our great surprise, we have had one man receive treatment for 15 months and two men for about a year," says Dr. Denmeade.

"We have seen marked improvements in the overall well-being of men who have remained on study. They feel like they are 20 again. Many have regained sexual function, improved energy and muscle strength."

In public appearances, Dr. Denmeade acknowledges the essential role of One-in-Six Foundation in his work, as he also points out in a recent article on the Stand Up to Cancer Website.

His research now has support from Johns Hopkins, while efforts continue to secure additional grants.

In Dr. Denmeade's words: "We feel we have the potential to change how prostate cancer is treated while at the same time markedly improve the quality of life of men with prostate cancer on hormone therapy."

In addition to his clinical trial, One-in-Six Foundation supported Dr. Denmeade in an ongoing project to evaluate new therapeutic agents that target the enzymatic function of PSA and to develop therapeutic proteins that selectively target prostate cancer cells.

These kinds of studies showcase the mission of the The One-in-Six Fund, an Akron Community Foundation Fund -- to be that early-stage "angel," investing in visionary approaches that could transform prostate cancer treatment.

And save lives.